Reverse Coed 4v4 A/B: 90s themed
Official Registration Page
Sept 21 "Totally RAD" Reverse Co-ed Volleyball Tournament 4v4
Here is what to expect:
Single-game pool-play matches from 5:30PM to 7:30PM
All teams make Final Tournament
Best of 3-Game matches for Final Tournament
Final Tournament is Double Elimination
Championship game starts around 9PM and should be ending around 11PM
$3 entry fee to get into Sports Park
1st place will get $40 worth of prizes, a Winner Photo and half their registration fee refunded
2nd place team will get $20 worth of prizes and $20 of their registration fee refunded
Only 12 spots available

Here is what you will need to know about REVERSE coed 4v4:
General Rules of Play In reverse coed volleyball, the height of the net is 2.24 meters, the same height used in regulation female volleyball. Each team consists of an equal number of male and female players who alternate position and serving order. Typically, a coed team consists of 2 male and 2 female players.

Restrictions on Male Players There are two important restrictions on the actions of male players during reverse coed volleyball. Male players are prohibited from blocking at any point in the game and may not attack a ball while it is above the height of the net if they are in front of the attack line. The attack line should be marked 10 feet from the net. Male players behind this line are permitted to attack a ball even if it is above the height of the net. Males are also permitted to jump serve during reverse coed volleyball.

Blocking Rules for Female Players Only female players may block in reverse coed volleyball. In sand all players all live so both women can block if needed.

Special Rule for Multiple Offensive Plays When a team makes multiple offensive plays on a ball, there is a special requirement in reverse coed volleyball that a male player makes at least one contact with the ball. Contact made during blocking does not count as a play. Therefore, it is acceptable for a female player to block the ball and another female to hit it immediately over the net, as that hit is considered the first offensive play. However, if more than one play is made by a team during an offensive action, a male player must make one of the contacts. In practice, this encourages the use of a male setter.
Facebook Event
Our Last Volleyball Event Photos
Keywords: 4v4, women's, Adult, volleyball, Tournament, veterans, red white and blue, fundraiser, girls volleyball, beach volleyball and sand volleyball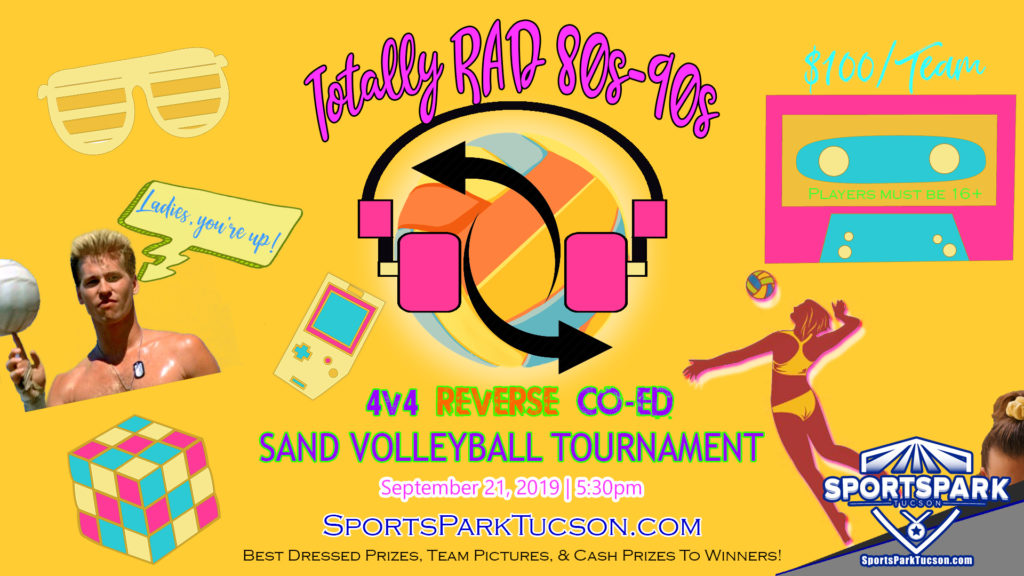 Special Thanks to Our Event Sponsors!

Casanova Creations - Photography and Website Development
Thank You To Our Partners